Community Influencer®
Academy Membership
You can cancel your membership at any time by submitting a request below.
Here's what you'll lose access to...
To make an informed decision, most members ask us what they're giving up before they cancel, so we've included all the details below…
Orientation Day
New here? Start here! This will take you through your first day of school and prepare you for what's to come in the Academy!
Social Prospecting Course
Use these methods to learn how to reach out to your audience so you can gain momentum + new leads in your business!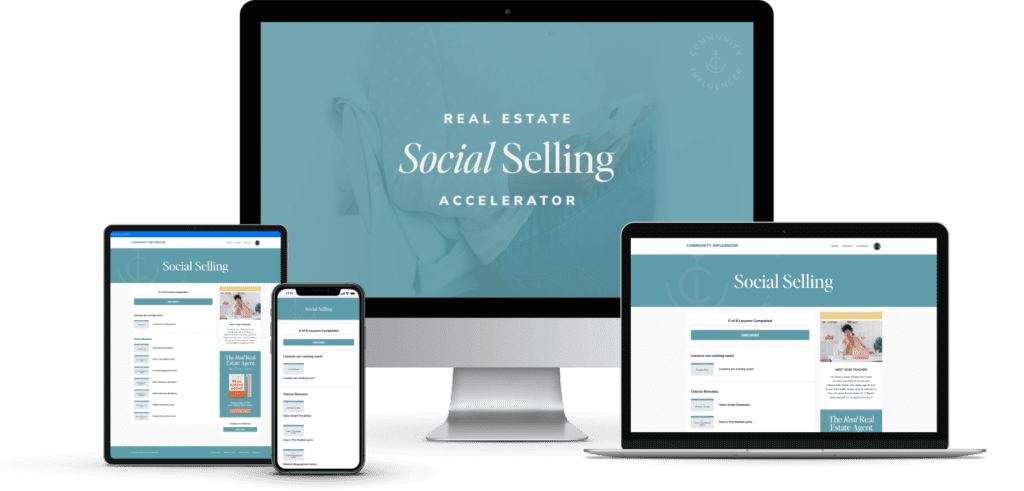 Social Selling Course
The best strategies to sell your services on social media to generate new leads, clients, and referrals!
Video Marketing Course
Learn how to connect with people confidently on camera so they know, like, and trust you - before they even meet you!
Advertising Course
Discover the latest trends in online marketing and advertising to generate more traffic, leads, and sales for your business!
Reel Estate Marketing Course
Learn how to prepare your social platforms for high-volume lead generation, position yourself as the go-to agent in your community, and immediately pull leads from your sphere!
Open House Course
Learn how to generate tons of buyer and seller leads by driving massive amounts of traffic to your open houses - even if you don't have any listings.
Web Design Course
Stop renting your website. Learn step-by-step instructions to design a stunning real estate website so you can generate, nurture, and convert new leads 24/7!
SEO Marketing Course
Learn how to increase your rankings so you can generate leads for free, forever.
IDX Home Search Course
Learn how to display all the homes in your MLS on your website, so you can capture more real estate leads every time you blog.
Lead Capture Course
Learn how to turn your website into a sales machine, so you can generate leads on autopilot - even while you sleep.
Lead Nurture Course
Learn how to follow up with thousands of leads (at once) until they're ready to buy or sell with you.
Client Experience Course
Learn how to be there for your clients, anticipate their needs, communicate clearly, and provide amazing buyer and seller experiences!
Referral Marketing Course
Learn how to turn your fans, clients, and past clients into referrals so you can generate more leads!
Private Facebook Group
Come hang out with me, my team, your instructors, and your colleagues in our Facebook Group.
Office Hours
If you've got questions, your instructors have answers! Join our calls throughout the week to discuss about marketing, connect with other members, and many more.
Monthly Social
Media Templates
Monthly Canva templates equipped with fully customizable graphics and captions – designed to keep you on top of mind, in focus, and on track.
Millionaire Mindset Course
Learn the exact habits, routines, and lessons I've learned while building an 8-figure business. I'll teach you how to apply these methods to increase your income (and your impact)!
Time Blocking Course
This is one of my most requested courses! Inside, you'll learn the exact schedule every real estate agent should have, how to time block your day, and my best productivity hacks - so you can stay in focus and on track!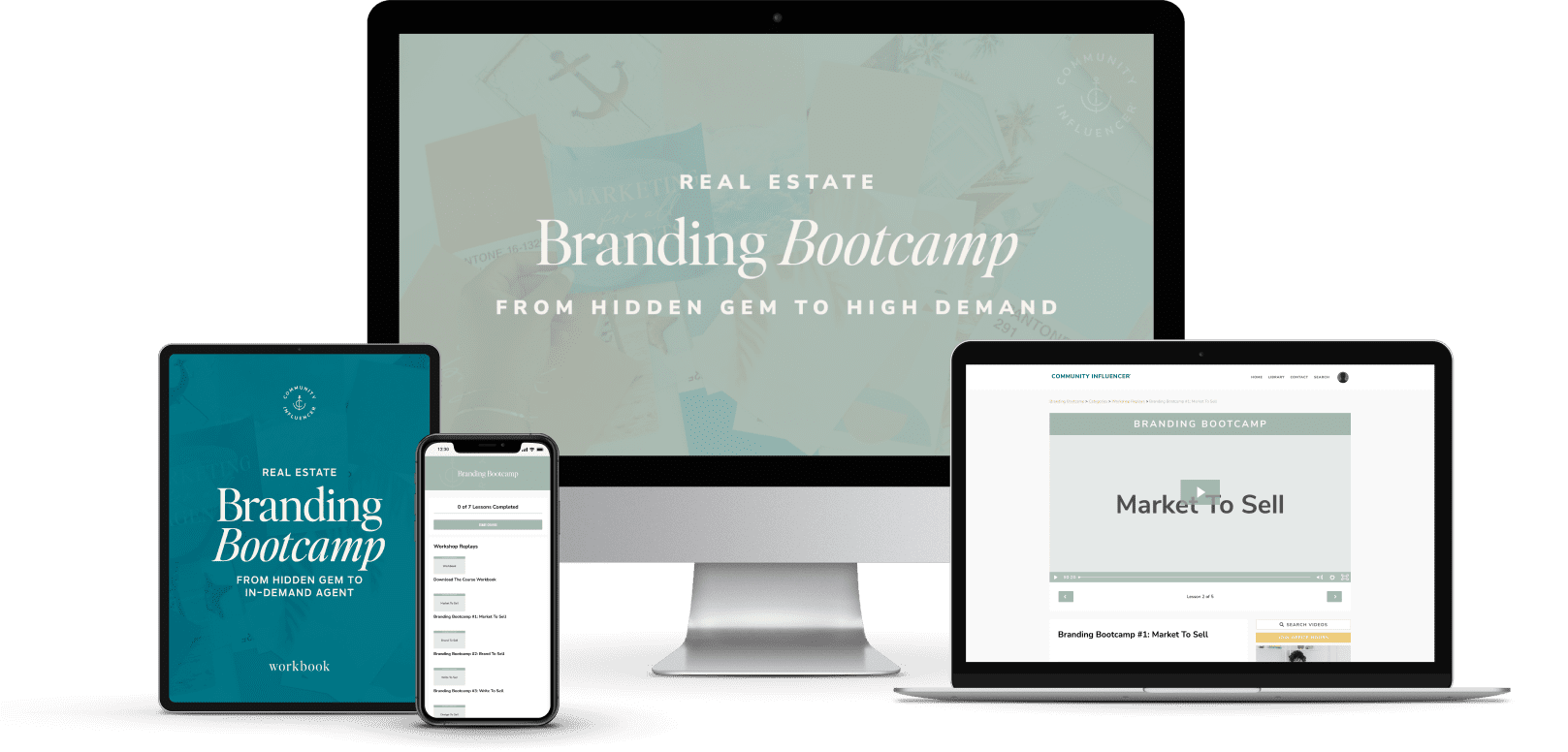 Branding Bootcamp
Designed to help you learn how to brand your real estate business so you can stand out from the crowd (and get more leads, clients, and referrals)!