If you're an agent who wants to get more organic traffic, leads, sales, and referrals from your real estate website, then you need a solid local SEO optimization strategy.
Today, I'll give you a strategic plan and some great real estate SEO tips to boost your Realtor SEO and master local SEO for real estate.
What is Real Estate SEO (Search Engine Optimization)?
SEO stands for search engine optimization. It's just a fancy way of saying that you're intentionally creating blog articles, videos, and images on your real estate website that can easily be found on Google and other search engines YouTube, and Pinterest. Real estate SEO is simply the art of creating highly-ranked, local content that can be found easily by people looking to buy, sell, or live in your community.
For example, if someone goes to Google and types in the phrase, "Arborists in Orange County," it's pretty safe to say that they are probably homeowners looking to get their trees trimmed in Orange County. If your website contained a blog article with that exact title, you could potentially get tons of real estate seller leads from that post every single year!
Likewise, if someone goes to YouTube and types the phrase, "Moving to Orange County," then that person is probably interested in moving to Orange County. And if you had a video on your channel that covers that topic, you could get real estate buyer leads for years to come!
This is the power of SEO for real estate agents!
The Benefits of SEO for Real Estate Websites
There are so many benefits to real estate search engine optimization. Here are just a few…
Benefit #1: Free Real Estate Leads, Forever
First, Real Estate SEO is free. Unlike a Facebook Ad, you don't have to pay to get seen. All you have to do is take the time to post quality content in the real estate industry, then let search engines do the rest!
Second, real estate SEO is forever. Unlike social media, your SEO content never dies. It's evergreen, which means that you can post once and get leads as a real estate agent from that content, on autopilot, for life – for free!
Benefit #2: Targeted Real Estate Leads
Every real estate transaction starts with a client journey. The stages of this journey are: Encounter (when they meet you), Engage (when they contact you), Embrace (when they hire you), and Endorse (when they refer you). Here at Community Influencer®, we call this proprietary framework the 7-Figure Flywheel®.
Most forms of real estate marketing target people early on in your flywheel, in the Encounter stage. This means that you may have to wait 18 months (or more) for that person to become a lead. But real estate SEO targets people later in your flywheel, in the Engage and Embrace stages, which means they are more likely to buy or sell immediately from your real estate business.
Think back to the example I gave you earlier. If someone Googles the phrase, "Moving To Orange County," they're probably looking for a new home (and a great agent) in Orange County, right? And if they discover your real estate brand during their research process, that person has the potential to zoom through your flywheel, going from lead to client, in a matter of minutes.
Benefit #3: Competitive Advantage
Most agents have no idea how to incorporate a solid real estate SEO strategy to grow their businesses. And that's a massive problem because today, most real estate buyers and real estate sellers start their journey online. (And even if they happen to meet their real estate agent in person, they're still going to research them online before they ever consider hiring them.)
So now, every real estate agent must have a strong online presence for their real estate business, which creates an amazing opportunity for any agent who's willing to learn how to boost their search engine rankings using search engine optimization. And that agent should be you!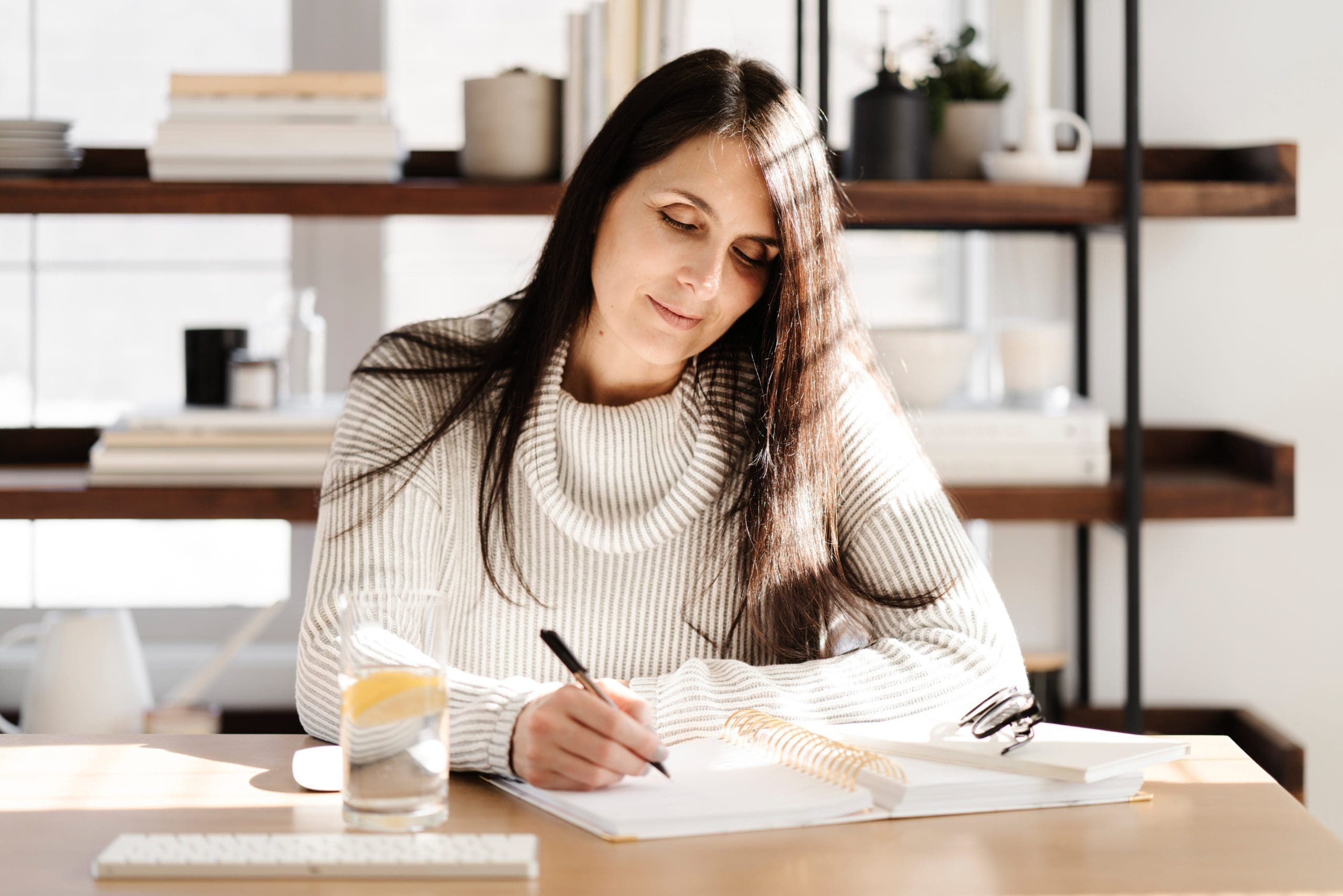 Drawbacks of Real Estate SEO
Despite my love for it, there are a couple drawbacks to search engine optimization for real estate agents…
Drawback #1: Long-Term Strategy
Yes, real estate SEO is a long-term lead generation strategy. So it requires a little bit of patience. Have I seen agents who reach the first page of Google overnight, yes? We have Members in our Community Influencer® Academy who use real estate SEO to rank overnight all the time. But those results aren't typical. For the average real estate agent, SEO is typically slower than other marketing strategies, like Real Estate Ads or Social Media.
How long will it take to see results from SEO for your real estate website? Sorry, no one knows for sure. The Google algorithm is a multi-billion dollar asset, so its secrets are highly guarded. However, we do know that some search engine optimization signals definitely exist, and the more of these signals you send to Google, the more your real estate website rankings will increase.
Real Estate SEO Signals:
Blog Content Quality
Keyword Traffic
Keyword Competition
Domain Authority
Domain Age
Backlinks
Drawback #2: Learning Curve
I have a simple, step-by-step strategy for teaching real estate SEO and make it as simple as can be – But search engine optimization is a beast, so it can be pretty challenging to master, especially for the real estate industry. However, that learning curve is a competitive advantage, and every real estate business owner should be willing to do what their competitors aren't – real estate SEO.
Drawback #3: Real Estate Website Required
You do need a real estate website to have a solid real estate SEO strategy. Yes, you can rank highly on search engines like YouTube and Pinterest – which is a great starting point. But you don't own those platforms, so you need to have a way to drive organic traffic back to a platform that you do own. And that's where your website comes into play. Therefore, real estate websites should be optimized according to on page SEO as well off page and technical SEO to help you rank on search engines.
If you need a real estate website, I have a free course that teaches agents how to DIY a real estate website in just a few hours.
Now that we've covered the benefits and drawbacks of real estate SEO, let's cover the steps, so you can start ranking higher in search engines!
Step 1: Plan Your Content
The best SEO strategy for real estate websites is to optimize your content. When it comes to SEO for websites, every site should have two types of content: Cluster Content and Pillar Content.
Plan Your Cluster Content
Cluster Content is every blog article you write on a specific topic. For the best SEO real estate marketing, these blog topics should be local, helpful, and valuable to anyone who lives (or is looking to move) into your community.
I recommend the following Cluster Content Topics:
Real Estate (ex: "Horse Properties In San Clemente")
Events (ex: "San Clemente Events")
Restaurants (ex: "Best Sushi In San Clemente")
Outdoor (ex: "Best Dog Parks In San Clemente")
Shopping (ex: "Best Boutiques In San Clemente")
Lifestyle (ex: "San Clemente Schools")
Plan Your Pillar Content
Pillar Content is comprised of long-form blog articles that you write on an overarching, general topic. Think of your Pillar Content as a compilation of your Cluster Content.
For example, for real estate websites, you could create a Pillar post called "San Clemente Neighborhood Guide." This post would be a massive guide that would tell someone everything they need to know about San Clemente. Here's how you could structure these neighborhood guides…
Neighborhood Guide Topics:
[Community Name] Population
[Community Name] Demographics
[Community Name] Weather
Companies Headquartered in [Community Name]
Jobs in [Community Name]
Average Home Price in [Community Name]
[Community Name] Commute Times
Best Restaurants In [Community Name]
[Community Name] Nightlife
Family-Friendly Activities in [Community Name]
Outdoor Activities in [Community Name]
[Community Name] Housing Affordability
[Community Name] School Districts
Highest Rated Schools In [Community Name]
[Community Name] Neighborhoods
[Community Name] Real Estate
Homes For Sale In [Community Name]
As a real estate agent, you could also add helpful tools to your neighborhood guides to make them even more valuable for your readers – and hence, to search engines as well. These would be tools like…
Real Estate Website Tools
Mortgage Calculator
Rent Calculator
School Maps
IDX Home Search
Graphs
Creating specific Cluster Content and compiling it into broader Piller Content is how you will get the best local SEO for a real estate website.
Step 2: Uncover Your Real Estate Keywords
The second step in your real estate SEO strategy is to uncover your real estate keywords. A keyword is a phrase that someone types into Google or any other search engine as part of their search. For example, the phrase "Orange County Homes For Sale" would be considered one SEO keyword.
In regards to SEO for real estate websites, every site will have two types of keywords that they can rank for: Short Tail and Long Tail.
Short Tail Real Estate SEO Keywords
Short tail real estate SEO keywords are exactly what they seem. These are short phrases that people might type into Google when they search. The keyword example I just mentioned, "Orange County Homes For Sale," is a great example of a short tail keyword for real estate websites.
Short-tail keywords typically have high search volume, but they also have high competition, which makes them extremely hard to rank for – which is exactly why I recommend that agents go after long-tail real estate keywords instead for local SEO.
Long Tail Real Estate SEO Keywords
Long-tail real estate SEO keywords typically have lower volume and lower competition, making them a lot easier to rank for in Google! Looking at our previous example, it would be much easier to target the longer phrase, "Orange County homes for sale with a casita," than it would be to target the shorter.
And here's the thing… When you start ranking for lots of long-tail keywords on search engine results, you'll build more authority, which means that you'll eventually start ranking for the short-tail keywords too! That's why you should always go after the long tail real estate keywords first!
Keyword Research Tools for Real Estate SEO
So how do you find short tail and long tail real estate keywords? There are many keyword research tools that you can use to boost your real estate SEO. Here are a few of my favorites…
Premium Keyword Research Tools for Real Estate SEO:
Rankmath
Yoast
Semrush
Ahrefs
Moz
Keywords Everywhere
People Also Ask
Free Keyword Research Tools for Real Estate SEO: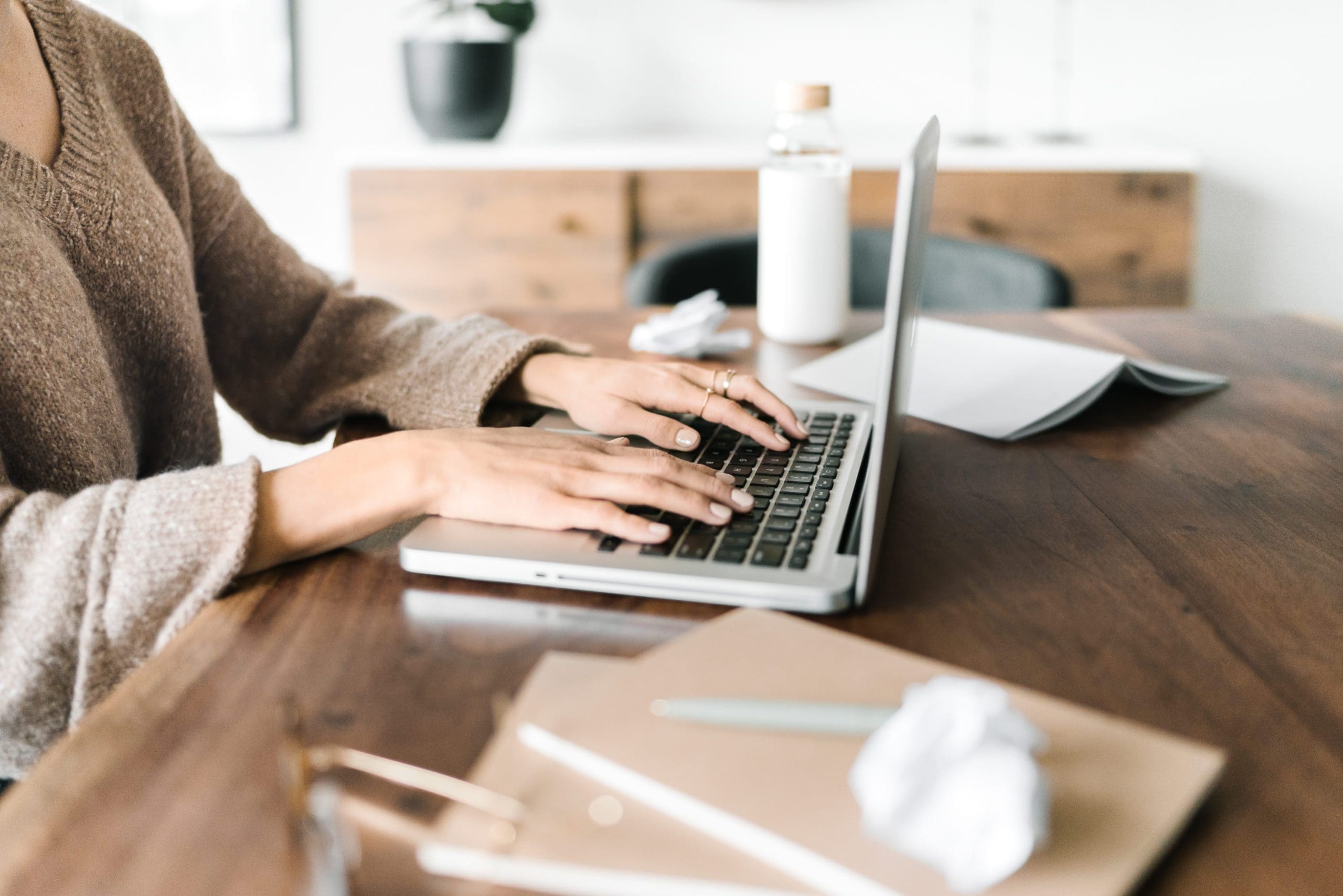 Step 3: Write Your Blog Posts
Now that you've planned your content and conducted your real estate keyword research, it's time to write a few blog posts. To optimize each post as you write them, sprinkle your keywords, add visual quality content, and include many links. Here's how…
Write Your Blog Post
The average word count for an article ranking on the first page of Google is 2000+ words. This number could be a lot less for a local business. So the rule of thumb should be that you give people enough information to make your blog post incredibly helpful – no more, no less. If people find your blog posts valuable, then Google will continue to increase your rankings on the search engine results.
This is why you should never outsource your content. If you consider yourself the local authority in the real estate niche, then no one else can create your content as well as you. You are the digital mayor of your town. Lean into that.
You Can Safely Outsource:
Keyword research
Article editing
Image optimization
PR Pitching
Backlink Building
But all original quality content should be your own. And speaking of original content, make sure that all of your posts are unique. Google can spot duplicate content within seconds and will decrease your SEO rankings even faster. So never use plagiarized content.
Sprinkle Your Real Estate Keywords
Sprinkle your keywords throughout each blog post in as many places as possible. Here's what I recommend…
Where To Add Your Keywords:
Url
Post Title
First Paragraph
Headings (i.e. H1, H2, etc.)
Paragraphs
Image Titles
Image Alt Tags
SEO Meta Tags
Warning: Sprinkle, Don't Stuff. Use your keywords liberally, but also carefully. Google can recognize keyword stuffing a mile away. Its algorithm is so sophisticated that it's almost impossible to game the system. When it comes to keywords, intent trumps frequency. So write for humans first, algorithms second.
Add Visual Content
Visual content includes images, videos, and graphics. Here are a few examples…
Image Examples:
Real Estate Memes
Gifs of you
Gifs of your team members
Video Examples:
Virtual Open House Tours
Live Streams
Real Estate Market Updates
Local Business Owner Interviews
Graphic Examples:
Real Estate Charts
Real Estate Graphs
Real Estate Infographics
Real Estate IDX Listings
Add Internal Links
When you link out to other content that you've created on your real estate website, you're not only helping your reader navigate your site, but you're also sending strong signals to the Google Algorithm that can boost your real estate SEO! Linking literally connects your content together, which helps search engines to understand your site structure even better. So always link out to relevant posts whenever possible!
Step 4: Optimize Your Real Estate Website
Now that you've planned your content, conducted your real estate keyword research, and written a few blog posts, it's time to optimize your website as a whole. Site optimization takes a little time, but you don't need to do it often. Here's how you can set it (and forget it)…
Real Estate Website Optimizations:
Create an XML Sitemap
Setup Google Search Console
Remove all duplicate content (i.e. plagiarism)
Fix all broken links using 301 redirects
Secure your site using HTTPS
Optimize your site for mobile-first indexing
Use responsive design
Check your site speed
Switch to a faster real estate website hosting provider
Optimize your website images
Use website caching
Limit WordPress plugins
Ensure ADA Compliance
Update Your Blog Posts Regularly
Google likes fresh content. You can perform an SEO Audit periodically, then update any posts that need it. I recommend setting a reminder annually or quarterly to ensure that all of your posts are updated.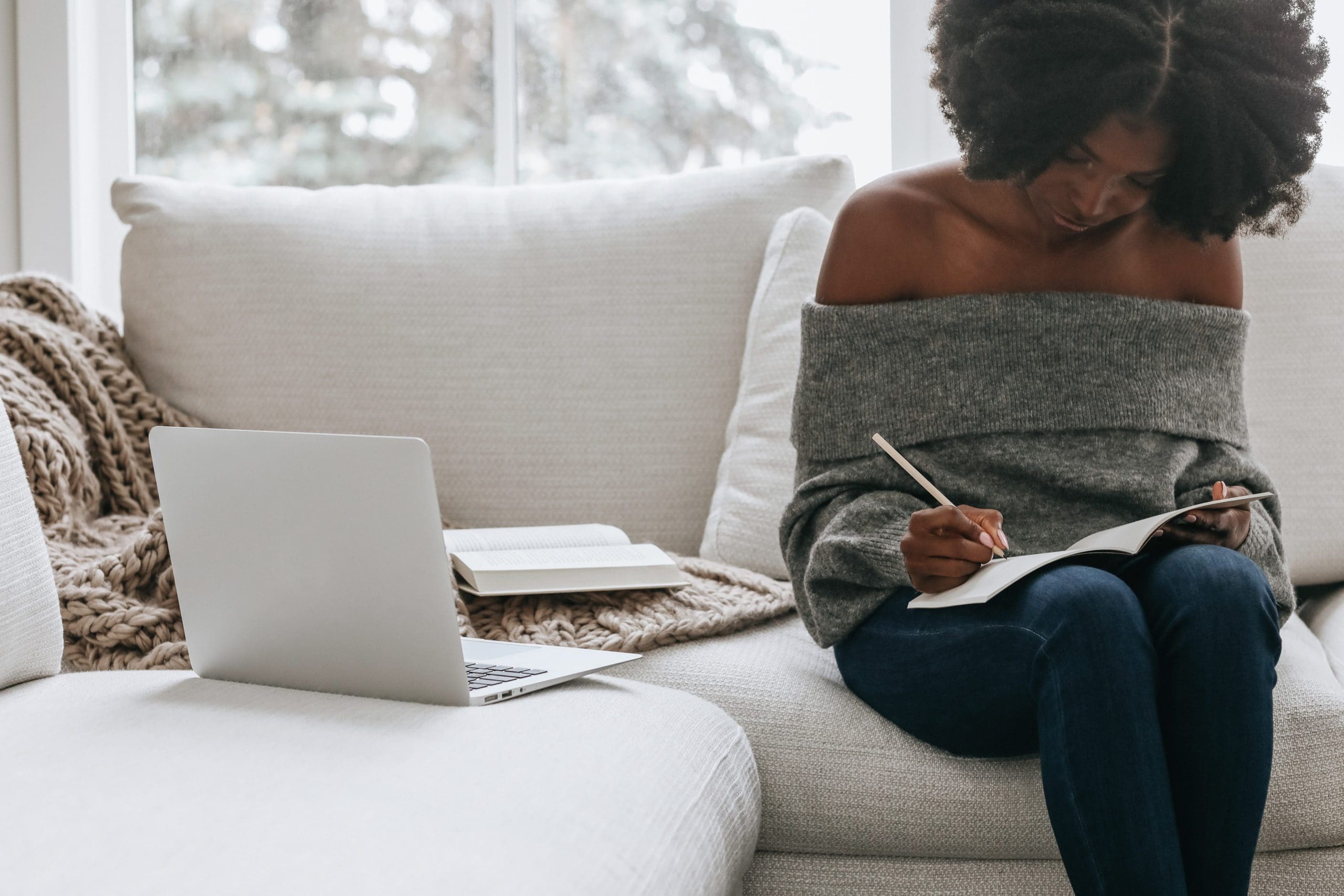 Step 5: Optimize Your Online Presence
Now that you've planned your content, conducted your real estate keyword research, written a few blog posts, and optimized your real estate website. It's time to optimize your online presence as a whole. This process isn't evergreen, so, unfortunately, it has to be done on a recurring basis. But it's always a good practice to optimize your online presence periodically so you always know what people are saying about your brand. Here are all the ways you can do that…
Get More Online Reviews
Google
Facebook
Yelp
Zillow
Get More External Backlinks
Local Sites (i.e., local businesses, bloggers, influencers, media)
National Real Estate Blogs
National PR (i.e., HARO)
Confirm Your NAP Consistency
As a local business, it's crucial that your business' name, address, and phone number (NAP) is consistent everywhere online. It helps people find you online, and Google rewards businesses that stay consistent.
Get on Google Maps to Boost Your Local Real Estate SEO
Creating a local listing on the Google Business directory is a great way to boost local SEO for real estate agents. To add your business to Google Maps, just create a profile that includes the following information.
Google Business Information:
Business Name
Business Address
Business Phone Number
Hours of Operation
Business Website
Business Description
Photos
Create Online Directory Listings
Another way to increase your real estate SEO is to register for other online directories as well. This will be a work in progress, but start off with the primary directories, then set a goal to get listed in the secondary directories.
Primary Directories:
Google Business
Facebook Page
Yelp
Zillow
Secondary Directories:
Angie's List
Better Business Bureau
CitySearch
HomeSnap
Manta
Merchant Circle
Neighborhood Scout
Whitepages
Yahoo Homes
Yellow Pages
Zoocasa
Get More Social Media Traffic
It may sound weird to include social media traffic in your real estate SEO strategy, but hear me out for just a moment. Being active on social media will allow you to increase your exposure, awareness, authority, and traffic – which are all great ways to strengthen your SEO real estate marketing. I've listed the platforms I recommend below.
Primary Social Media Platforms For Real Estate Agents:
Facebook
Instagram
YouTube
Secondary Social Media Platforms For Real Estate Agents:
LinkedIn
Pinterest
Twitter
TikTok